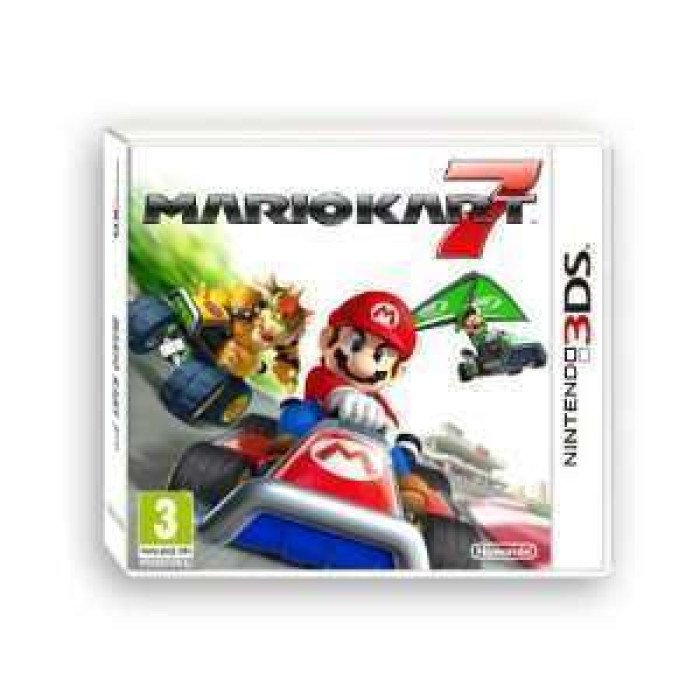 Out Of Stock
Mario Kart 7
Stock:

Out Of Stock

Model:

3DS

Weight:

0.20kg
A New Dimension of Kart Racing
The newest installment of the fan favorite Mario Kart franchise brings Mushroom Kingdom racing fun into glorious 3D
.
New courses, strategic new abilities and customizable karts bring the racing excitement to new heights
.
The Mario Kart franchise continues to evolve. New kart abilities add to the wild fun that the games

are known

for. On big jumps, a kart deploys a wing to let it glide over the track shortcut. When underwater, a propeller pops out to help the kart cruise across the sea floor.
Players can show their own style by customizing their vehicles

instance, giant tires help a kart drive off road, while smaller tires

accelerate

quickly

on paved courses

.
People can choose to race as one of their favorite Mushroom Kingdom characters or even as their Mii character

.
New courses take players on wild rides over mountains, on city streets and through a dusty desert.

Nintendo fans will recognize new courses on Wuhu Island and in the jungles from Donkey Kong Country Returns

.
Players can compete in local wireless matches or online over a broadband Internet connection

.