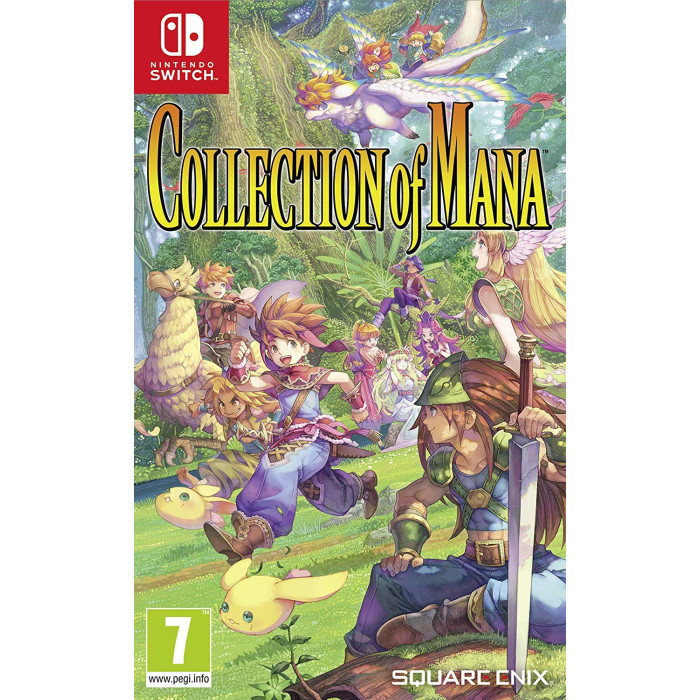 Out Of Stock
Collection of Mana (Nintendo Switch)
Stock:

Out Of Stock

Reward Points:

100

Model:

Switch Game

Weight:

1.00kg

SKU:

B07T2CH715
Price in reward points: 14000
Quick Save: Save your game at any point during play and continue each game at the last save point.

Music Player: Allows players to listen to classic music tracks from each game.

Screen Mode: Switch between three different screen modes.

Enjoy with your friends as you adventure together in three-player local co-op mode!

For the first time ever outside of Japan play the revered third game in the Mana series, experience a unique journey that evolves based on the hero you choose and the party you form
Release Date: 27 Aug. 2019
Pre-order Collection of Mana limited print run physical edition available exclusively on the Nintendo SwitchTM featuring a special reversible in-lay design.
Experience the start of the Mana series with the three-in-one bundle including: FINAL FANTASY Adventure/Mystic Quest, SECRET of MANA and for the first time outside of Japan, TRIALS of MANA!
Collection of Mana brings the first three titles in the seminal Mana series to the Nintendo SwitchTM in a beautiful all-in-one package; perfect for when you are on the go!
The trilogy of classic Mana games is an essential collection for fans, old and new alike. Experience the nostalgia or relive fond memories as you embark on many adventures in the high-fantasy world of Mana.
Box Contains
Cartridge